Posts for tag: oral surgery
By Central Square Smiles
January 25, 2020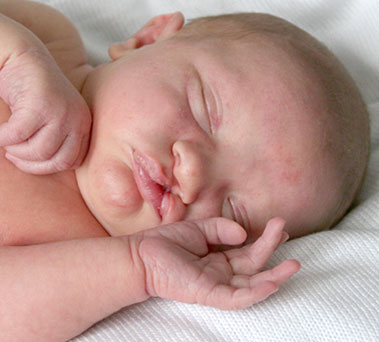 One in 700 babies are born each year with a cleft lip, a cleft palate or both. Besides its devastating emotional and social impact, this common birth defect can also jeopardize a child's long-term health. Fortunately, incredible progress has occurred in the last half century repairing cleft defects. Today's children with these birth defects often enter adulthood with a normal appearance and better overall health.
A cleft is a gap in the mouth or face that typically forms during early pregnancy. It often affects the upper lip, the soft and hard palates, the nose or (rarely) the cheek and eye areas. Clefts can form in one or more structures, on one side of the face or on both. Why they form isn't fully understood, but they seem connected to a mother's vitamin deficiencies or to mother-fetus exposure to toxic substances or infections.
Before the 1950s there was little that could be done to repair clefts. That changed with a monumental discovery by Dr. Ralph Millard, a U.S. Navy surgeon stationed in Korea: Reviewing cleft photos, Dr. Millard realized the "missing" tissue wasn't missing—only misplaced. He developed the first technique to utilize this misplaced tissue to repair the cleft.
Today, skilled surgical teams have improved on Dr. Millard's efforts to not only repair the clefts but also restore balance and symmetry to the face. These teams are composed of various oral and dental specialties, including general dentists who care for the patient's teeth and prevent disease during the long repair process.
Cleft repairs are usually done in stages, beginning with initial lip repair around 3-6 months of age and, if necessary, palate repair around 6-12 months. Depending on the nature and degree of the cleft, subsequent surgeries might be needed throughout childhood to "polish" the original repairs, as well as cosmetic dental work like implants, crowns or bridgework.
In addition to the surgical team's skill and artistry, cleft repair also requires courage, strength and perseverance from patients and their parents, and support from extended family and friends. The end result, though, can be truly amazing and well worth the challenging road to get there.
If you would like more information on repairing cleft birth defects, please contact us or schedule an appointment for a consultation. You can also learn more about this topic by reading the Dear Doctor magazine article "Cleft Lip & Cleft Palate."
By Central Square Smiles
January 07, 2016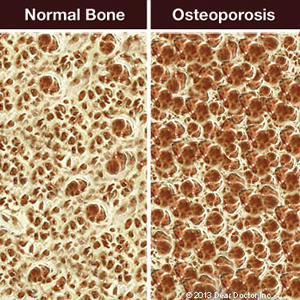 Although periodontal (gum) disease is the most common cause of bone loss in the mouth, women at or past menopause face another condition that could cause complications with their oral bone health — osteoporosis.
While normal bone goes through a balanced cycle of resorption (the dissolving of bone tissue) and re-growth, osteoporosis, a hormone-induced disease, tips the scale toward resorption. This reduces bone density, which weakens the bone and makes them more susceptible to fracture.
Some studies have shown a link between osteoporosis and existing gum disease; however, the greater concern at present from an oral health standpoint regards the side effects of a certain class of drugs called bisphosphonates used in the treatment of osteoporosis. Bisphosphonates slow excessive bone resorption, which helps restore normal balance to the bone growth cycle.
Some long-term users of bisphosphonates, however, may develop a complication in their jaw bone known as osteonecrosis in which isolated areas of the bone lose vitality and die. This can complicate certain types of oral surgery, particularly to install dental implants (which rely on stable bone for a successful outcome). While research is still ongoing, it does appear individuals at the highest risk of osteonecrosis are those with underlying cancers who receive high-dose intravenous bisphosphonate treatment every month for an extended period of time.
It's important then that you let us know before any dental procedure if you've been diagnosed with osteoporosis and what treatment you're receiving for it. If you've been taking a bisphosphonate for an extended period of time, we may recommend that you stop that treatment for three months (if possible) before undergoing oral surgery. While your risk of complications from osteonecrosis is relatively small, adding this extra precaution will further reduce that risk and help ensure a successful outcome for your scheduled dental procedure.
If you would like more information on osteoporosis and oral health, please contact us or schedule an appointment for a consultation. You can also learn more about this topic by reading the Dear Doctor magazine articles "Osteoporosis & Dental Implants" and "Good Oral Health Leads to Better Health Overall."
By Central Square Smiles
August 17, 2015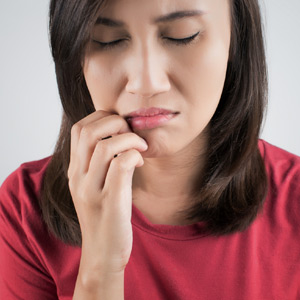 Somewhere between bites during a recent meal, the inside of your cheek found itself in the way of your teeth. You winced with pain at the resulting bite, and while it was sore for a day or two it seemed to heal over. Now, though, you're noticing this same area of your cheek gets in the way of your teeth a lot more often, with more bites and sores.
What's likely happened is that you have developed a traumatic fibroma. When the soft tissues of the inner cheek, lips or tongue heal after being injured, a small bit of fibrous tissue composed of the protein collagen forms like a callous over the bite wound to protect it after it heals. If, however, the process is interrupted by another bite, the fibrous tissue that subsequently forms may be thicker and thus more raised on the surface of the skin. This higher profile makes it more likely the site will be involved in repeated episodes of biting.
If the fibroma continues to be a problem, it can be solved with a simple surgical procedure. A surgically-trained dentist or oral surgeon will remove portions of the fibroma (usually with local anesthesia) to flatten the skin profile, and then close the resulting wound with a couple of stitches unless a laser was used. Any discomfort after the procedure can usually be managed with a mild anti-inflammatory drug like aspirin or ibuprofen, and the site should heal in just a few days to a week.
Although the vast majority of fibromas aren't dangerous, it's routine practice to have the excised tissue biopsied for abnormalities. More than likely the fibroma tissue will be normal; but by having the fibroma removed and examined, you'll gain peace of mind about your oral health. In the process, you'll also eliminate a bothersome and painful problem.
If you would like more information on mouth sores, please contact us or schedule an appointment for a consultation. You can also learn more about this topic by reading the Dear Doctor magazine article "Common Lumps and Bumps in the Mouth."